DIY Outdoor Fireplace
This has ALWAYS been a dream of mine. Even in our last house, I had the spot picked out to put a fireplace in. Then we moved here. Check out these instagram posts from 2 1/2 yrs ago...
So as I was approaching my 40th birthday we were talking about taking the kids to Disney when we realized that's so expensive & exhausting. Sorry kids, but that's when we decided it was better for us to create a retreat at home. And I would never go back on that decision. This place gives me peace & rest. I love it at night with wine & a fire. And I love it in the morning with coffee & a family quilt.

We had been searching how to built in ourselves on a budget. We found this kit at an amazing local company. The Hearth House (transitioning from Projects) in Loveland. Shane is amazing & helped so much! This is the "Serenity 200 by General Shale." It comes delivered on 4 pallets, then you built it yourself, like a giant lego set. Watch this video tutorial. You'll be like, "What?! I'm getting that!"

Here's a photo tour of before, during & after. I have hundreds of shots. I'll just give you a representation of the steps. How about that? If you want more, comment or email me & I'll get you more pics & info! Contact Shane if you're looking at doing anything out back.. pergolas, outdoor kitchens, this kit or super fancy fireplaces! Click on the picture below to flip through the progression.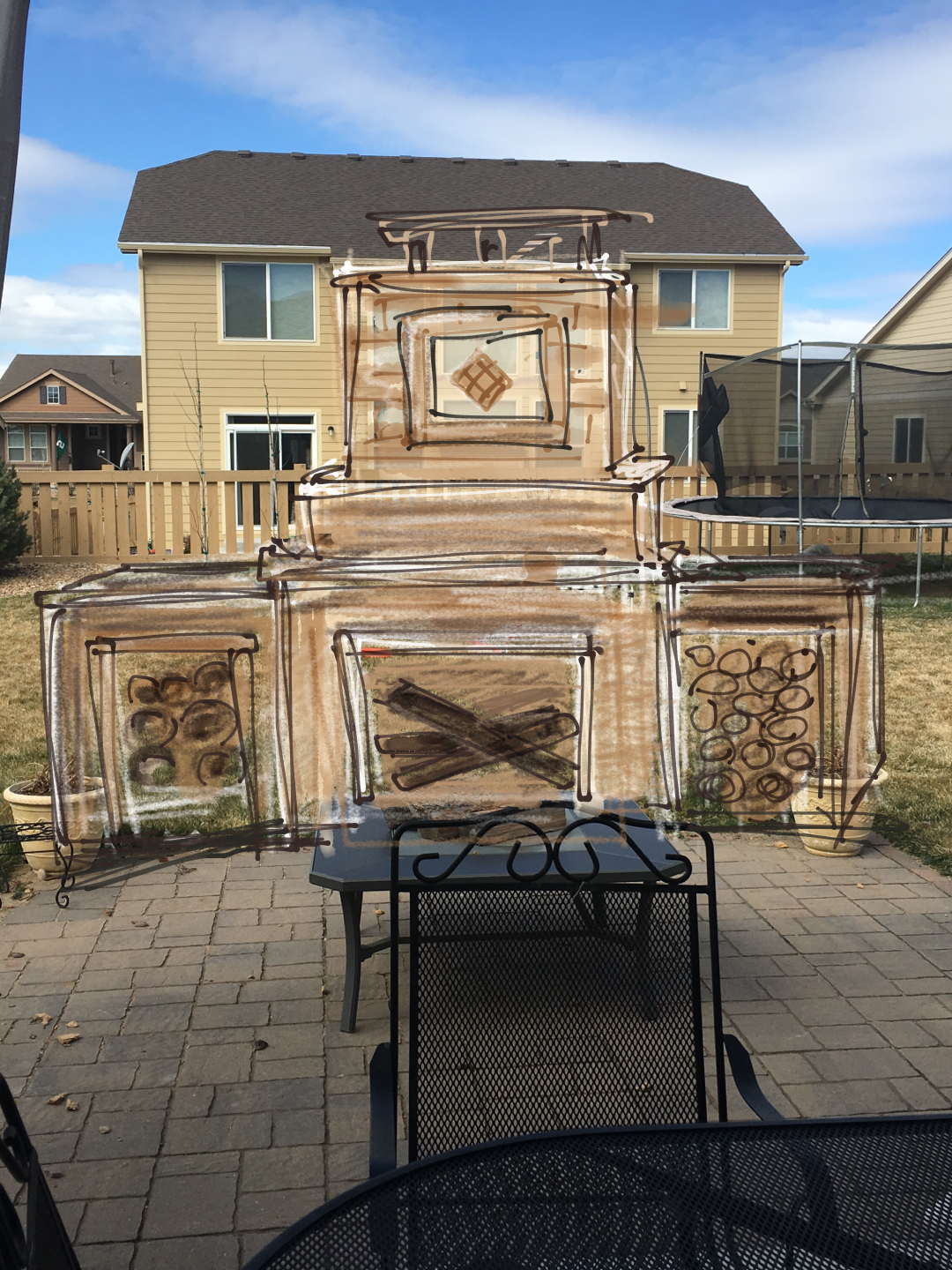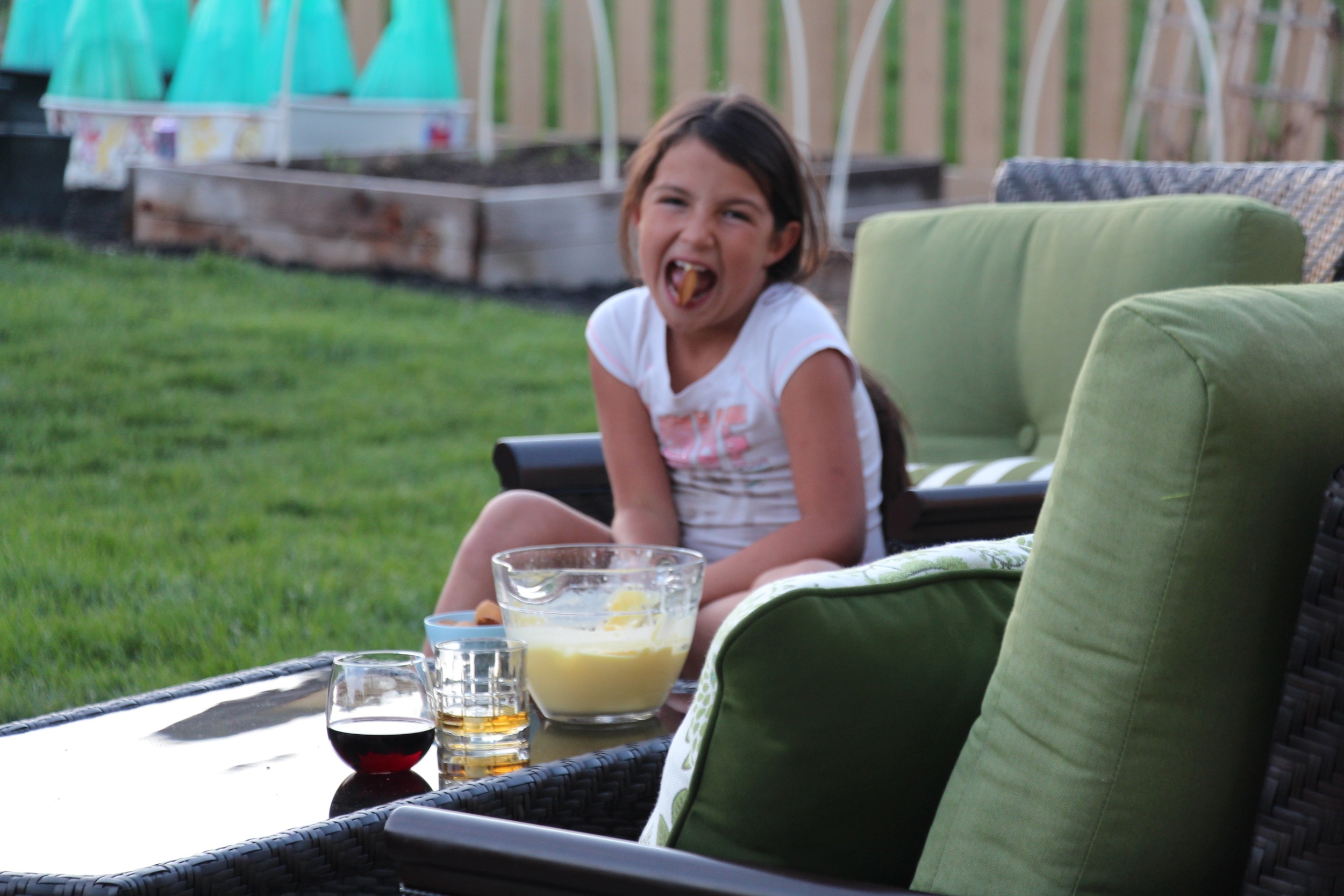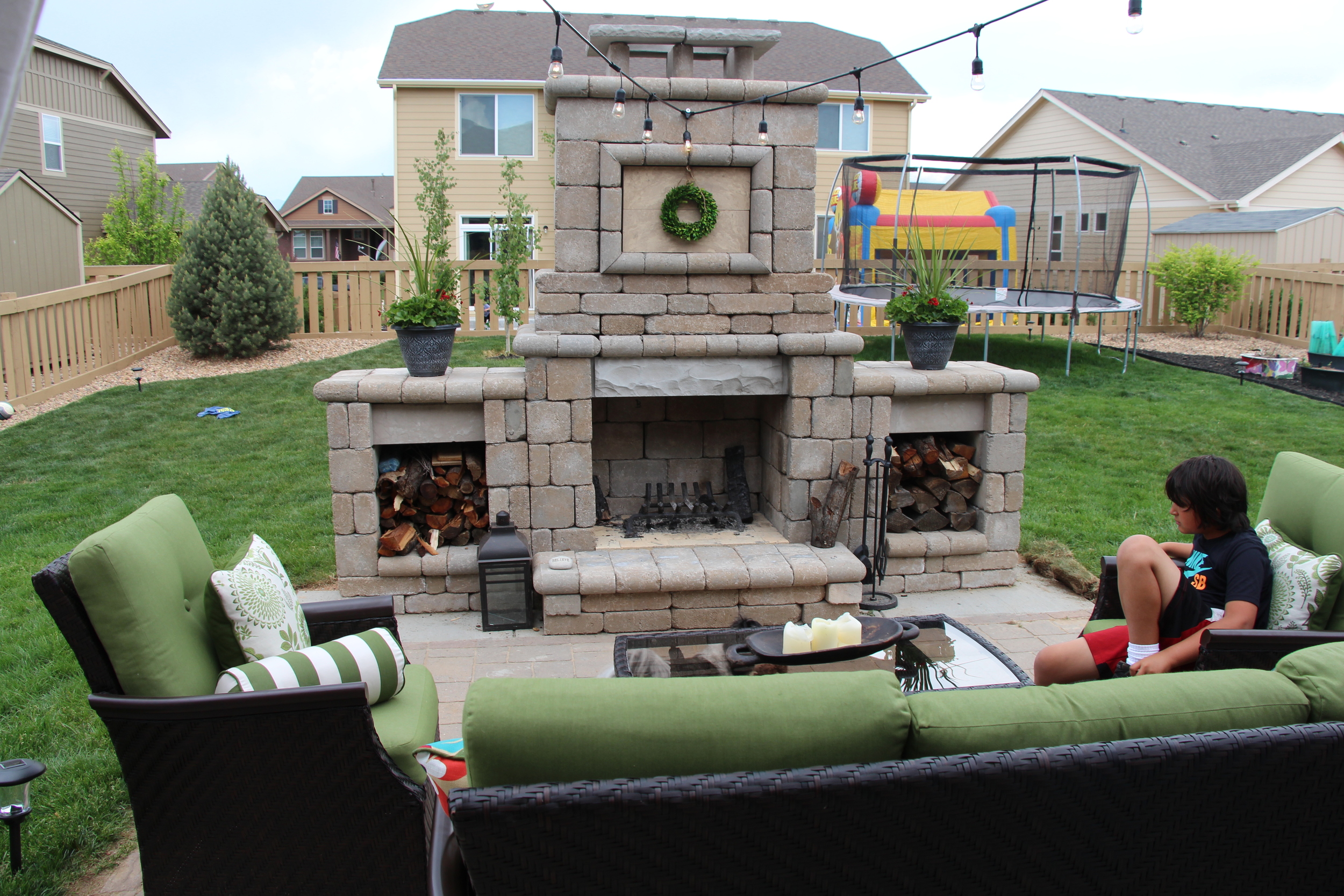 When we were looking at the kit, I drew it up on the left. Turned out dang close! LOVE!
Ok for real. Let me know if you are thinking of doing this, for real! I'll hook you up with Shane & Mike can talk you through the giant lego set & tips!

XO ~ Jessica